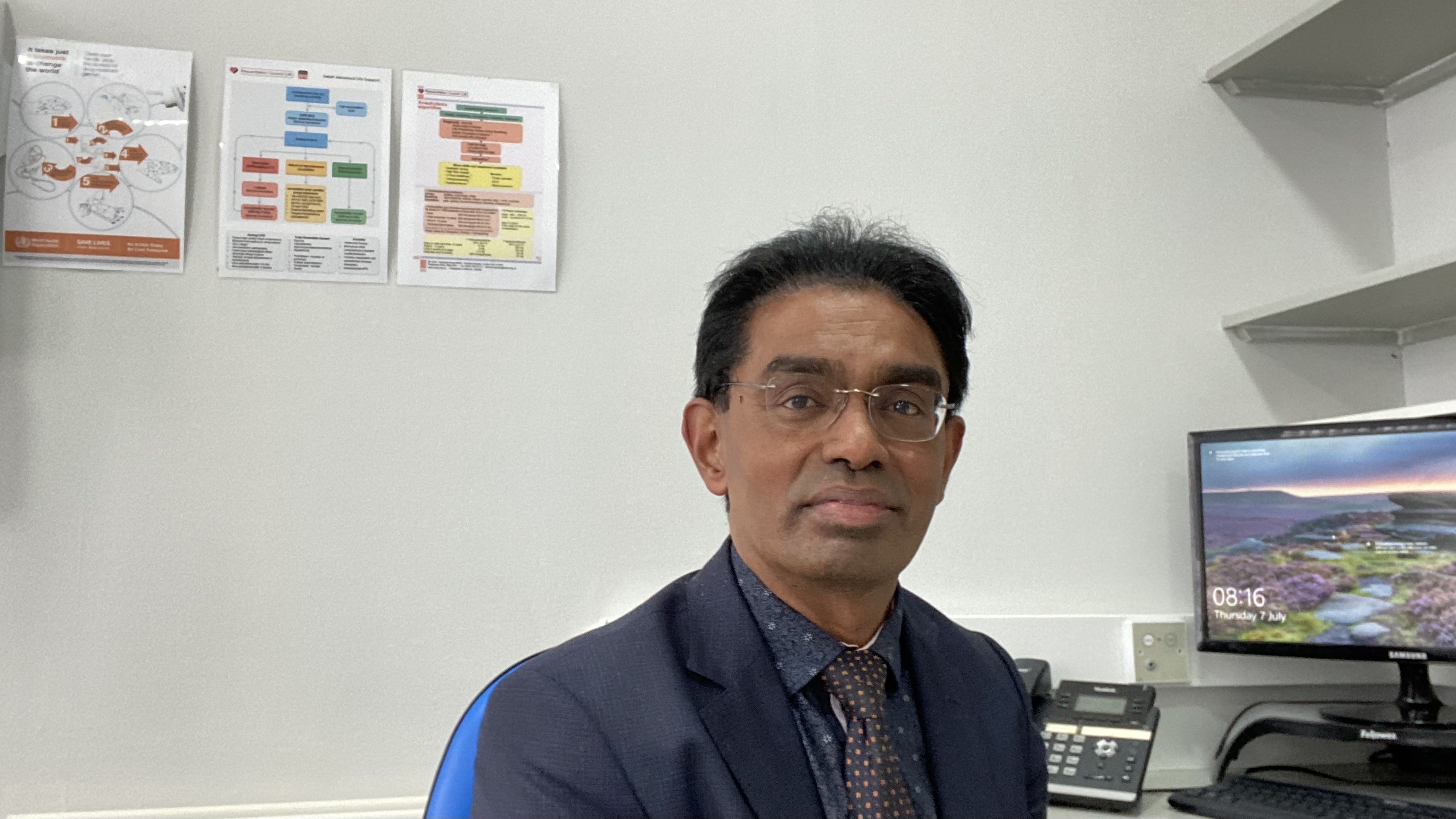 Mr Manohar Jesuraj, Consultant Urologist is one of the directors of Best Life Clinic, Stockton on Tees.
He served as a Lead Consultant Urologist in the University Hospital of North Tees, Stockton on Tees until February 2019 and currently provides urology services through the private hospitals in the Tees Valley region.
Mr Jesuraj provides a wide range of Urology services working in collaboration with his colleagues across Teesside both in the NHS and private Sector. His special interests in Urological practice are mentioned below.
Mr Jesuraj is a qualified Clinical Educator. He regularly conducts Educational events for Primary care colleagues in the community because he firmly believes that high standards of care can be achieved only with the help of continuing care and support from colleagues in Primary care.
Qualifications
Mr Jesuraj has acquired the following qualifications by successfully completing the highly intense assessments conducted by the following Institutions and faculties in UK and Ireland after his initial medical qualification (MBBS) in India.
MBBS - Bachelor of Medicine & Bachelor of Surgery - India 1991
FRCS - Fellow of Royal College of Surgeons in Ireland - 1996
FRCS Urol - Intercollegiate (UK& Ireland) Board Examination in Urology - 2007
FEBU - Fellow of European Board of Urology - 2010
Diploma in Clinical Education, University of New Castle - 2009
Diploma in Business Administration, University of Wales - 2011

Subspeciality Interests
Mr Jesuraj has Special interests in:
Microsurgical Vasectomy Reversal (Advanced Multilayered Technique)
Microsurgical scrotal procedures for Varicocele and Testicular pain
Bladder dysfunction & Female Incontinence
Benign prostatic diseases & Laser Prostate Surgery
Professional Memberships
Mr Jesuraj is an active member of the following professional organisations and is committed to Continuous Medical Education (CME) and Continuous Professional Development (CPD) through the opportunities offered by these membership organisations.
European Association of Urology
American Urological Association
American Society for Reproductive Medicine
North East England Urological Society
British Medical Association