The vas tubes are 3-5 mm wide in humans. The lumen of the tube is only 0.2-0.4 mm diameter. The cut end of the tubes during vasectomy can be disproportionate in diameter as shown in the picture given below.
It makes sense to approximate the cut ends by aligning as perfect as possible. This is achieved by a three layers closure by using extremely fine sutures 10-0 and 9-0. Such fine sutures are used in eye surgery. This takes 1.5 to 2 hours per side and the total operation time can be from 3 to 5 hours depending on the difficulties and challenges encountered during the procedure. This can be only performed under the magnification of an operating microscope. We use three layer closure using 10-0 and 9-0 sutures. The pictures int he next row show the connecting the vas ends marked by micro dots and connected with best possible approximation.
Many surgeon still use old model 6-0 sutures under magnifying loops by one layer closure. This can be done in 1.5 to 2 hours. You need to ask your surgeon what technique they use in the operation and what suture material they use and how fine are those sutures. The pictures int he next row are the failed reversal from another centre that uses thicker sutures with hticker needles. See how it compares with the thin 10-0 suture shown in the picture at the right end.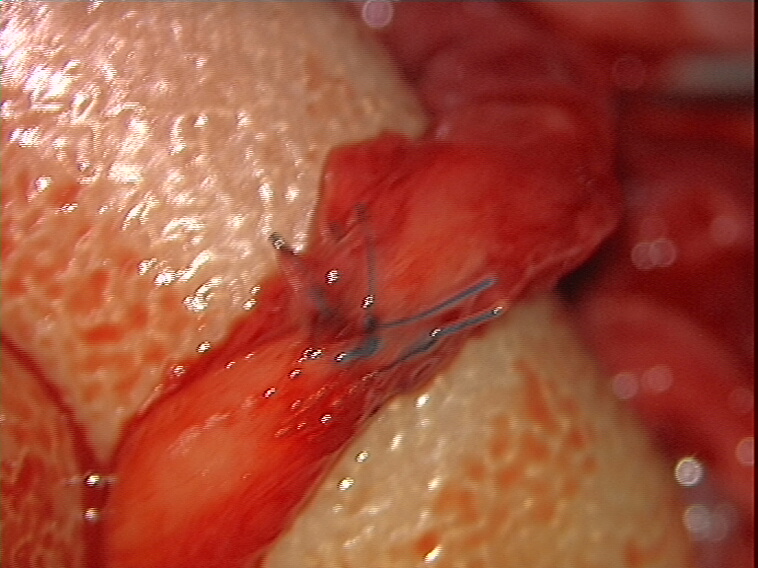 Multilayered technique of Vasectomy-reversal takes three to four hours and expensive sutures and highly refined technique. It is physically and mentally exacting operation for the operating team.
At Best Life that is what you will get to maximise the chance of the successful outcome of your operation